Courses
Are you interested in the fascinating world of water and wastewater treatment technologies?
In addition to our successful MOOCs in Water Management – which have seen over 115 000 people from all over the world participate – the Delft University of Technology (TU Delft) offers three advanced online courses, especially aimed at working professionals, consultants and academics interested in water treatment technologies and their applications.
Our courses in Aerobic Granular Sludge Technology, High-Rate Anaerobic Wastewater Treatment and Nanofiltration and Reverse Osmosis will give you a unique opportunity to discover how these technologies work, understand their underlying processes and learn how to implement them. Our courses, accredited by The Chartered Institution of Water and Environmental Management (CIWEM), offer a professional certificate and continuing professional development (CPD) credits.
Course Benefits:

   Gain hands-on experience in water treatment.
 

   Make a basic design of your own treatment plant.
 

   Improve the operation of your own installations, and make better decisions about investment and maintenance.
 

   Experiment with our online virtual 3D labs.
 

   Visit functioning treatment plants and installations through VR and video excursions.
 

   Benefit from the experience of operators, policy makers and innovators from water authorities.
 

   Earn a professional education certificate and professional development credits.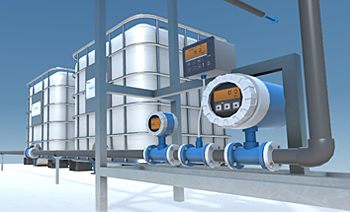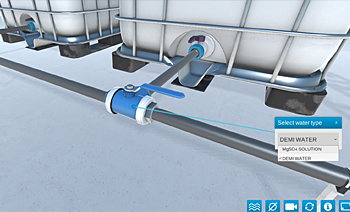 Virtual 3D lab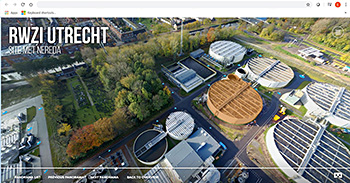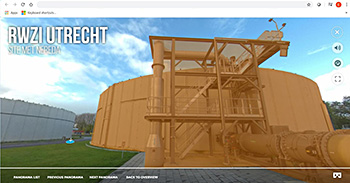 VR and video excursion
---
"I had always been a bit skeptical about online courses, but my experience with this course proved me wrong. This was the course I had been waiting for several years to improve my knowledge of the latest techniques for water treatment. The course provided a unique combination of scientific knowledge, virtual practice and appropriate techniques to design a water treatment system."
- Johan Shyti - previous participant  
---
Benefits
Online Learning Benefits:

   Be in the loop: Keep up to speed with all the constant changes and innovations in technology
 

   Make an impact: Apply newly acquired cutting-edge knowledge at work and impress
 

   Onward and upward: Develop and deploy new skills such as leadership or management to enhance your career prospects
 

   Expand your network: Meet like-minded professionals and learn from best practices in your field
 

   You choose: Courses are 100% online, there's 24/7 online access to material and you can join courses throughout the year.
What is it like to take these online courses at TU Delft? Watch these introduction videos:
Aerobic Granular Sludge (AGS) Technology for Wastewater Treatment - Course Introduction

High-Rate Anaerobic Wastewater Treatment

Nanofiltration and Reverse Osmosis in Water Treatment - Course Introduction
Qualification
Earn a Certificate from a Top Ranked University
If you successfully complete these courses you will earn a professional education certificate and you are eligible to receive Continuing Education Units (CEUs).
Continuing Professional Development (CPD) Accreditation
These courses are accredited by The Chartered Institution of Water and Environmental Management (CIWEM).
CIWEM accredits a wide variety of educational activities that are identifiable to Water Environment professionals as high quality and relevant to the current professional standards within the industry.
The CIWEM Accreditation allows participants to log the activity as CIWEM CPD points which can help towards their professional development.

Contact
If you have any questions about these courses or the TU Delft online learning environment, please visit our Help & Support page.