Microcredentials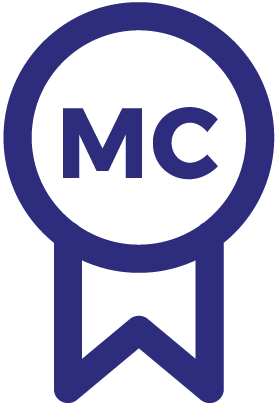 A Microcredential (MC) is a digital certificate that allows learners such as yourself to demonstrate the knowledge and skills acquired after successfully completing a small unit of education. It clearly describes the learning outcomes, educational level and scope of the course or program – and adds a quality mark, as it is bound to a recognised quality framework. 
In the Netherlands, MCs can be issued for courses with a study load between 84 - 840 study hours. To find out more about Microcredentials, watch this explanatory video.
 
Digital Certificate
You receive your MC as a digital certificate (called Edubadge). The certificates can be easily shared and are instantly verifiable by other educational institutions or employers. MCs are only used for courses or programs that comply with the Dutch national quality framework, and thus recognised by other institutions as reliable, accreditation-worthy education. Dutch MCs are distinguished by a small logo from other type of Edubadges. The digital badges do not have an expiration date and are managed on the Edubadges platform by the learners themselves.
 
How to obtain a MC?
Once you successfully complete a course or program with an associated MC you will be automatically awarded the relevant MC and its digital badge. To receive the badge you need to have a 'backpack' on the Edubadges platform. You can set up this up in less than a minute by creating an EduID.
TIP: use an email address which is NOT the email of an educational institution but an email that you will continue using after you have left the institution.
If you already have an EduID, you can log in directly to the Edubadges platform.
 
TU Delft Microcredentials offer
Presently, we offer MCs for a number of courses – and will broaden the offer to other courses in the near future. 
Can I get an exemption for regular education?
The MC does not automatically lead to an exemption for a regular study program nor guarantees admission to it. This is subject to the Board of Examiners of the institution.
 
Useful Links
Contact info 
For more information on Microcredentials at TU Delft please contact us via microcredentials-ES@tudelft.nl.