Bio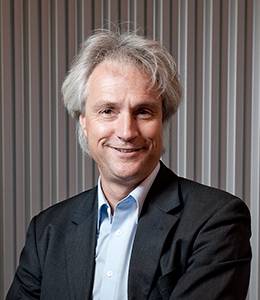 Jules van Lier is full professor of Environmental Engineering and Wastewater Treatment at the Sanitary Engineering Section of the Delft University of Technology, having a posted position at the UN-IHE Institute for Water Education for 1 day per week, also in Delft. Jules van Lier accomplished his PhD on Thermophilic Anaerobic Wastewater Treatment in 1995, under the supervision of Prof. Gatze Lettinga at Wageningen University.
Throughout his career, he has been involved as a senior researcher / project manager in various national and international research projects, working on cost-effective water treatment for resource recovery (water, nutrients, biogas, elements). His research projects are focused on closing water cycles in industries and sewage water recovery for irrigated agriculture.
Jules is an experienced lecturer, specialized in anaerobic wastewater treatment courses since 1993. While holding teaching positions at Wageningen University, TU Delft and IHE Institute for Water Education, in the Netherlands, he organized and led week-long courses globally. In 2014 he developed the first MOOC on the edX platform which received two awards. 
More info
position
Head Section Sanitary Engineering, Delft University of Technology
degrees
PhD in Thermophilic Anaerobic Wastewater Treatment, Wageningen University and Research Centre
MSc in Environmental Technology, Wageningen University and Research Centre
BSc in Biology, Radboud University Nijmegen
faculty