Bio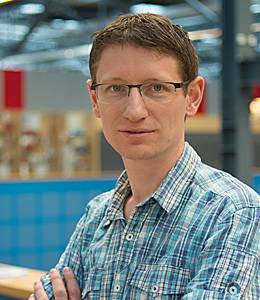 Mark de Reuver is associate professor in the Faculty of Technology, Policy and Management. His research focuses on digital platforms, specifically in mobility, energy and healthcare. His research is inspired by the great opportunities that digital technologies offer for innovation. At the same time, seizing these opportunities requires understanding not just the technologies, but also the business models and operating models.
He (co-)authored over 100 scientific publications on business model innovation and ICT platform architecting, including in top journals like Technological Forecasting and Social Change, Journal of Information Technology and Information & Management. He is associate editor at Telematics & Informatics. His teaching has received highly positive appraisal from students at TU Delft and Telecom SudParis. He also coordinates educational programs. As co-coordinator to the Horizon2020 project ENVISION, he oversees the development of the business model innovation tooling platform www.businessmakeover.eu, which is to be used by 3 million SMEs in Europe. In his work, he studied and created impact for over 100 businesses across Europe.
Together with Leon Hermans, Scott Cunningham and Jos Timmermans, authored the book: "Actor & Strategy Models: Practical Applications and Step-wise Approaches", published by John Wiley & Sons in 2018.
research interest
More info
position
Associate professor at the Section Information and Communication Technology, Faculty Technology Policy and Management, Delft University of Technology
degrees
PhD, Delft University of Technology
faculty