Bio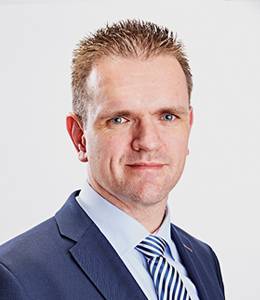 Eelco Schrik is a multidisciplinary strategic railway expert with a focus on system integration and migration. He has field experience in railways since 2006, in light rail and heavy rail, from almost every possible angle: consultancy, design, engineering, systems engineering, product development, testing, infrastructure management, passenger transport operations, contracting, construction and installation.
Eelco joined the Railway Engineering group at Delft University of Technology in March 2019 on part time basis to share field experience in railways and to contribute to railway research and education, particularly on signalling and ERTMS.
research interest
Railway signalling, ERTMS and beyond
Multidisciplinary railway design, construction and installation
System integration and migration
Railway safety
More info
position
Senior Consultant Railway Signalling & Safety, Mott MacDonald
Guest Lecturer Railway Engineering, Delft University of Technology
degrees
PhD, Micro Electronics, Delft University of Technology
MSc, Electrical Engineering, Delft University of Technology
CEng, Royal Netherlands Society of Engineers (KIVI)
faculty
Publications
Selection of publications:
Eelco Schrik and Rolf Dollevoet. Beyond ERTMS graduation projects since 2020.
Eelco Schrik. Contributions to TU Delft Online Professional Education Courses Railway Engineering Part A "Track and Train Interaction, Part B "Railway Operations" and Part C "Performance over Time", since June 2019.
Eelco Schrik and Rolf Dollevoet. "Substantive internships attract sought-after technicians to the rail industry". Interview on "Railtech.com", March 2019.
Eelco Schrik. "ERTMS Brown Field Migration". Guest lecture at Delft University of Technology, November 2017.
Eelco Schrik and Rob Goverde. "ERTMS technisch en organisatorisch complex – Vertraagde invoering" ("ERTMS technically and organizationally complex – Deployment delayed"). Interview (in Dutch) in "De Ingenieur" ("The Engineer") magazine issued by KIVI, March 2016.
Eelco Schrik. "A Combined BEM/FEM Method for IC Substrate Modeling". PhD Thesis, Delft University of Technology, 2006.