Overview
Acquire cutting-edge integrated rail system knowledge and skills to better evaluate railway-related cases and enhance your decision-making process.

The world of rail is all about interaction: a complex and interconnected system in which every decision can have a multi-layered impact on its overall performance and reliability.

This course will equip you, as a rail professional, with the knowledge and skills needed to apply an integrated approach to railway engineering. This will help you enhance your decision-making and adopt a proactive approach to problem solving. This will enable you and your organization to make smarter choices when dealing with current or potential problems and improvements within the railway system.
This course will build on and strengthen your knowledge of systematic thinking to prevent and deal more efficiently with problems such as train failures, infrastructural challenges and other technical issues.
Using practical examples, you will experience and examine the key aspects of railway systems and the complex interfaces and interactions between infrastructure and rolling stock, namely:

Vehicle-Track Interaction– How do forces acting on the vehicles and the tracks, influence their design and performance? How can innovations in track designs be best implemented?
Power Supply – How can energy consumption be improved, reduced or reused for individual operations or the whole system? How is this energy distributed and how does this affect vehicles and tracks?
Wheel-Rail Interaction – What is the source of problems related to wear and tear to both rail and wheels, such as at crossings and on slippery tracks? How can the consequences be avoided or reduced in order to prevent disruptions and delays?
Vehicle Dynamics – How can you deal with the dynamic forces, the noise and vibration resulting from a moving vehicle which affect the system?
Interface with Civil Structures – What considerations in designing your railway system need to be taken into account to mitigate the effects of bridges, tunnels, soil properties, level crossings and transition zones in a railway network?
After taking this course, you will be able to apply the system knowledge of railway interfaces and interactions you have acquired to design new solutions to real-life problems or make suitable adjustments when elements of these interfaces change. Since there can be many appropriate solutions, managerial or executive decisions often involve compromise. During this course you will learn to use tools to support your decisions and make a strong case for your proposed solutions.
After taking this course you will be able to:

Analyze the interfaces and interaction of track and train and their effects on the railway system, with an understanding that dependencies of the system mean one change will require an understanding of the adjustments required as a consequence.
Identify opportunities to improve the performance and reliability of a railway network based on your analysis of interfaces and interactions between track, train, traction and civil structures.
Use basic calculations, models and tools to support your proposed solutions.
Engage in technical discussions, even beyond your specific field of expertise, supported by essential knowledge and detailed appreciation of the interfaces involved in moving trains.
The Professional Certificate Program in Railway Engineering is endorsed by: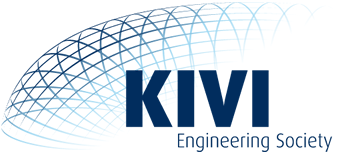 Details
Receive personal feedback
In this course, you will receive feedback from our world-class instructors and will have the opportunity to interact with peers from different countries and other institutions in the field of railway engineering.
Follow our full program
Advance your career in Railway Engineering and learn to provide the best solutions for railway systems by taking our full program.
This course is one of a series of professional education courses devoted to railway engineering. If you are interested in developing a comprehensive and integrated systems perspective on railway engineering, join the full Professional Certificate Program, which consists of three courses and a Capstone Project.
As the first part of the program, this course will provide you with an integrated knowledge of rail systems that you will later use to develop strategies to optimize the capacity of the rolling stock and improve the system's reliability and performance through better monitoring and maintenance decisions.
The subsequent courses in this series are:
Railway Engineering: Real Time Operations
Railway Engineering: Performance over Time
The program closes with a Capstone Project in which you will work on a design project that integrates the knowledge and skills gained from the three courses. You will work on either your own project or on a project provided by the course team, and you will receive personalized guidance and feedback throughout.
Railway Engineering: Capstone Project
Overall, this full program will enable rail professionals in managerial or advisory roles to develop a good operational understanding of a systems view of railway networks to enhance the quality of their investment decisions, innovation initiatives, analysis of technical failures, project documentation and system optimization.
Qualifications
Certificates
If you successfully complete this course you will earn a professional education certificate and you are eligible to receive 3.0 Continuing Education Units (CEUs).
Admission
This course is primarily geared towards working professionals.
To fully benefit from this course you should have basic knowledge and working experience in railways.
If you wish to pursue the full Professional Certificate Program in Railway Engineering we recommend that you follow the courses in the suggested order, as it has been designed so that knowledge is acquired gradually. However, you may choose to enroll in any course of your choice based on your background knowledge or experience.
Suggested order of courses:
Railway Engineering: Track and Train Interaction
Railway Engineering: Real Time Operations
Railway Engineering: Performance over Time
In order to complete your enrollment you will be asked to upload the following document:
a copy of your passport or ID card (no driver's license)
Contact
If you have any questions about this course or the TU Delft online learning environment, please visit our Help & Support page.