Overview
Learn how a systems approach to railway operations can help you to structure, align and optimize the various transport modes, and manage the planning and phases of complex railway systems in a real-time environment.

This course will enhance your decision-making abilities and provide you with strategies to ensure greater reliability in ever-changing situations. You will also learn how to optimize the operation and capacity of your railway network.

Dealing with railway issues today
The automatization and digitalization of railway systems, including the adoption of new technologies, presents new challenges for all aspects of railway operations. They require new types of problem-solving and optimization at a time when the use of railway networks is increasing every year.
As networks become more complex, more people and aspects are involved, which all relate to and influence each other. As a rail professional, understanding and anticipating the outcomes of these interactions is essential to ensure the optimal use of the whole system.
After taking this course, you will be able to:
Make decisions to reduce the impact of operations on the whole railway system.
Analyze the main components of traffic management, including the role of stakeholders, within the supply chain of real time traffic management.
Balance and optimize scheduling decisions, both for daily use and complex situations, taking the needs and demands of the different stakeholders into account.
Apply tools and techniques to design and improve reliable and robust train scheduling that can respond more effectively to unforeseen circumstances and unexpected situations.
Develop strategies to optimize the use of the railway network by recognizing infra-capacity, availability of rolling stock, deployment of staff, communication methods and new technologies.
Create a robust railway system, ensuring comfort, reliability and safety, while making the best possible use of the existing (or potentially new) infrastructure.
Knowing how to anticipate unforeseen situations is essential to keep customer inconvenience to a minimum and to support railway professionals to make informed decisions when facing complex dilemmas. This course will give you a framework so you can take into account travellers' needs, different stakeholders' positions and overall governance, while daring to question the current system and (re)evaluate priorities.
The Professional Certificate Program in Railway Engineering is endorsed by: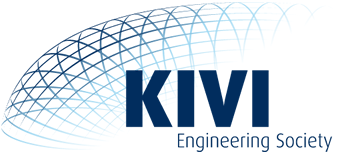 Details
Course Syllabus:

Week 1: Rail Market and Mobility Trends
What are the main elements of railway operations and how do they interact? What are the expectations and demands from train users (in both passenger and freight transportation)? Dealing with changing mobility trends and the increasing number of users also requires an understanding of the role of all stakeholders and how they influence railway operations.
Week 2: Time-Table Design
What is needed to translate demand in a coherent time-table? What are the key attributes of a time-table that can be learned from patterns and symmetry? What are the limitations and conflicting elements that affect the usage and availability of resources and deployment of infrastructure, trains and staff?
Week 3: Traffic Control
How can we facilitate, control and anticipate unplanned actions, such as last-minute orders, external factors and incident-management? In a robust network, we can execute pre-defined measures, reschedule rolling stock and staff and coordinate recovery of the time-table service after disruptions.
Week 4: Re-evaluating Priorities
With a high level of complexity and many parties involved, solutions hardly ever meet everyone's demands and wishes. How can we re-evaluate current priorities? Where does the balance lie? And how can we make correct and validated decisions? We will especially look at the human factor in a system's decision-making process.
Week 5: Infra-Capacity
How to balance the use of capacity, while ensuring continuous flow in bottleneck areas and make better use buffer zones? What train operating systems are available and what opportunities and issues arise on implementation? How does governance influence the optimal use of railway infrastructure?
Week 6: Case Study
Well-thought through and balanced decision making is required to meet the demands and preferences of the many actors involved within a complex situation. The final week is dedicated to an assignment on stakeholder management, addressing many different aspects of the course and putting the knowledge acquired to work in a practical case study.
Receive personal feedback
In this course, you will receive feedback from our world-class instructors and will have the opportunity to interact with peers from different countries and other institutions in the field of railway engineering.
Follow our full program
Advance your career in Railway Engineering and learn to provide the best solutions for railway systems by taking our full program.
This course is one of a series of professional education courses devoted to railway engineering. If you are interested in developing a comprehensive and integrated systems perspective on railway engineering, join the full Professional Certificate Program, which consists of three courses and a Capstone Project.
As the first part of the program, this course will provide you with an integrated knowledge of rail systems that you will later use to develop strategies to optimize the capacity of the rolling stock and improve the system's reliability and performance through better monitoring and maintenance decisions.
The subsequent courses in this series are:
Railway Engineering: Performance over Time
Railway Engineering: Track and Train Interaction
Railway Engineering: Capstone Project
The program closes with a Capstone Project in which you will work on a design project that integrates the knowledge and skills gained from the three courses. You will work on either your own project or on a project provided by the course team, and you will receive personalized guidance and feedback throughout.
Overall, this full program will enable rail professionals in managerial or advisory roles to develop a good operational understanding of a systems view of railway networks to enhance the quality of their investment decisions, innovation initiatives, analysis of technical failures, project documentation and system optimization.
Qualifications
Certificates
If you successfully complete this course you will earn a professional education certificate and you are eligible to receive 3.0 Continuing Education Units (CEUs).
Admission
This course is primarily geared towards working professionals.
To fully benefit from this course you should have basic knowledge and working experience in railways.
If you wish to pursue the full Professional Certificate Program in Railway Engineering we recommend that you follow the courses in the suggested order, as it has been designed so that knowledge is acquired gradually. However, you may choose to enroll in any course of your choice based on your background knowledge or experience.
Suggested order of courses:
Railway Engineering: Track and Train Interaction
Railway Engineering: Real Time Operations
Railway Engineering: Performance over Time
In order to complete your enrollment you will be asked to upload the following document:

a copy of your passport or ID card (no driver's license)
Contact
If you have any questions about this course or the TU Delft online learning environment, please visit our Help & Support page.