Overview
This course will enable you to apply a systems approach to monitoring and maintenance of railway assets to enhance their performance and availability. By predicting defects through health condition monitoring and assessing the life-cycle-costs of maintenance operations, we can determine the optimal preventive maintenance actions, to ensure safety at all times while minimizing costs.
This course is part of our railway engineering series which focuses on an integrated perspective to the practical resolution of daily challenges to achieve a more reliable, safe and high-comfort railway network, transporting people and goods in a fast and efficient way.
Design – Operations – Performance
The central element of this course is 'performance', while the two other content courses are dedicated to 'design' and 'operations'. A final fourth course will integrate all three topics.
Smart use of monitoring and well-planned maintenance are the bases for a functioning system over time. During these six weeks, we will take a closer look at:
1) Long-term performance, sensitive components and failure modes
2) Preventive and reactive maintenance, wear and degradation
3) Key performance indicators, structural health monitoring and life cycle costs
Dealing with railway issues today
As a railway professional, the correct evaluation of advantages and disadvantages of sensing technologies, together with the physical knowledge of the system, will allow you to make use of monitoring data to anticipate defects, make maintenance decisions and tailor appropriate maintenance plans to prevent failures.
The future lies in monitoring train and asset quality to determine preventive maintenance actions. During this course, theoretical knowledge based on real-life examples is used to understand the complex challenges of system performance in railways. Maintenance operations are vital in avoiding defects and optimizing the lifespan of the whole system over time.
After taking the course, you will be able to:
Explain the differences between reactive, preventive, predictive and condition-based maintenance.
Apply an understanding of the physical background of rail dynamics and tribology to maintenance operations.
Analyse performance indicators for railway design, performance management and life cycle management.
Design an integral monitoring and maintenance solution using a systems perspective for a real-life case study drawn from the railway industry.

This course is part of our Professional Certificate Program in Railway Engineering, endorsed by: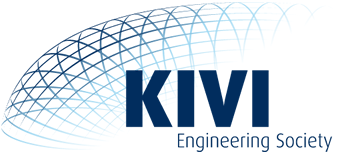 Note: This course is offered twice a year, usually in March and September.
Details
Course Syllabus:
Week 1: Long-term Performance
Even perfectly designed railway systems will accumulate problems over time and over different locations. The question is not if these problems arise, but when, where and how often they occur. In this first week, we will explore the most common problems in railways and look at the components and failure modes that are the underlying causes.
Week 2: Consequences and maintenance
In this week, we shift focus to examine the consequences of the problems, and which corrective activities, including repairs and maintenance, can be taken in order to solve the problems.
Week 3: Degradation processes
Even though it is good to know which failure modes cause the most common problems in railways and how they can be prevented, the only way to optimize prevention is to monitor where these failure modes initiate from. Monitoring is only possible when we have a complete understanding of the degradation processes underlying these failure modes. In this week, we will dive into the physical behaviour of these degradation processes.
Week 4: Strategic monitoring
Why is monitoring important for railway systems? How can we monitor the degradation processes in railways and establish an efficient monitoring system? How can we design key performance indicators to improve rail maintenance? How can structural health monitoring help in real-time monitoring of the whole system?
Week 5: Maintenance optimization
Well-informed maintenance decisions can only be made by having knowledge of the degradation process and sufficient data of the current status of a component. However, the process of translating the knowledge and information into a maintenance decision is complex. In this week, we will look at how to make these maintenance decisions, and what to consider for optimizing the maintenance operations.
Week 6: Case study
We challenge you to put your knowledge of the whole course together by analysing a case study on railway design.
In this case, you take the perspective of a railway specialist, hired to advice the local railway company on monitoring and maintenance issues. During of your working days, suddenly you receive the following 4 warnings about the system.
For the assignment, you will choose one of the following warnings and write a report that considers the following:
possible sources of damage and the failure modes
the advice you would give if no maintenance crews are available short term
possible monitoring solutions
a design solution to prevent problems
what you would do if all 4 problems are taking place in the same system at the same time.
Follow our full program
This course is one of a series of professional education courses devoted to railway engineering. If you are interested in developing a comprehensive and integrated systems perspective on railway engineering, join the full Professional Certificate Program, which consists of three courses and a Capstone Project.
The subsequent courses in this series are:
Railway Engineering: Track and Train Interaction
Railway Engineering: Real Time Operations
Railway Engineering: Capstone Project
Overall, this full program will enable rail professionals in managerial or advisory roles to develop a good operational understanding of a systems view of railway networks to enhance the quality of their investment decisions, innovation initiatives, analysis of technical failures, project documentation and system optimization.
Qualifications
Certificates
If you successfully complete this course, you will earn a professional education certificate and you are eligible to receive 3.0 Continuing Education Units (CEUs).
Admission
This course is primarily geared towards working professionals.
To fully benefit from this course, you should have basic knowledge and working experience in railways.
Interested in enrolling in our full program?
This course is part of our Professional Certificate Program in Railway Engineering, which consists of three career-oriented courses plus a capstone project. If you enroll in the full program you can benefit from our package price: € 1600 (saving up to € 400) - read more.
This program has been designed so that knowledge is acquired gradually. Therefore, if you wish to pursue this program you are expected to follow the courses in the order presented on the program website.
Order of courses:
Railway Engineering: Track and Train Interaction
Railway Engineering: Real Time Operations
Railway Engineering: Performance over Time
Contact
If you have any questions about this course or the TU Delft online learning environment, please visit our Help & Support page.