Innovation needs the full picture - Marco Langwadt
Marco Langwadt
Germany

"Additionally it gives you networking possibilities and a nice overview of what is happening in railways all over the world."
While working as a Bogie Equipment Innovation Engineer, Marco Langwadt participated in the online program Railway Engineering. Read about his experience.
What was your motivation for enrolling in this course/program?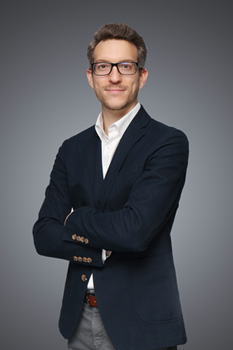 Usually in railway related companies the overview of the whole railway system gets lost easily because of its sheer complexity. As a result, communication from component engineering up to sub-system engineering results in very little common information being shared.
Innovation needs the full picture though, that's why I enrolled to get this comprehensive knowledge in a short time span. Additionally TU Delft has a superb reputation as an academic institution and with its railway engineering faculty.
How did/will this course impact your career or life?
This course enabled me to understand the upcoming digitalization in railways and what it means for my work at a railway sub-system supplier. I was able to gain a bigger internal as well as external business network which automatically brings more ideas and therefore opportunities for product innovation. Getting the whole picture of railways also helped me understand why in China railway systems look different from those in European countries. The governance of the railway system is a crucial point for operational and innovation performance – which is now a new field of interest for me!
How was your experience learning online?
It's a good plan to select a suitable time to continue the course at a time that suits you, especially as I was doing this course from China. But there was never a problem to get prompt responses from my peers and the lecturers because of this well-organized online learning system. I personally enjoyed and took a lot from the discussion sessions, which were very lively with sharing worldwide best practice approaches in all railway fields. At the final assignment I found the personal video calls with the peers and lecturers rounded off this course perfectly.
What advice would you give someone who is thinking of taking a similar course?
The Railway Engineering course at TU Delft gives you the personalized timing option and content through lively peer and lecturers discussions/feedbacks.
If you are looking for a very wide range of railway topics alongside technical deep-diving this course is your best choice. Additionally it gives you networking possibilities and a nice overview of what is happening in railways all over the world.