Bio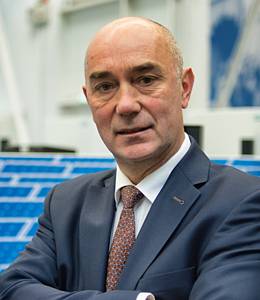 Miro Zeman is the head of the Electrical Sustainable Energy department at the TU Delft faculty of Electrical Engineering, Mathematics and Computer Science. His research interests encompass the development of novel materials and concepts for the improvement of thin-film silicon solar cell performance and modeling of devices based on amorphous semiconductors.
Since receiving his PhD in 1989 he was in charge of more than 30 Dutch and 6 European projects dealing with the development of thin-film solar cells and technology for their fabrication. He has authored and co-authored more than 270 scientific publications; he contributed to 3 scientific books. He acts as a reviewer for several scientific journals. He regularly attends world conferences on advanced materials and photovoltaics in Europe, USA, Japan and China, where he contributed with more than 80 presentations.
Miro is co-author of the book "Solar Energy. The physics and engineering of photovoltaic conversion technologies and systems."
More info
position
Head of the Electrical Sustainable Energy department at the faculty of Electrical Engineering, Mathematics and Computer Science, Delft University of Technology
degrees
MSc in Materials Science, Slovak University of Technology
PhD, material structures for electronics based on hydrogenated amorphous silicon, Slovak University of Technology
faculty