The tools to transform my classes to online teaching - Izaak Kijlstra
Izaak Kijlstra
The Netherlands

"In the course I was given the tools to transform my classes to online teaching."
While working as a teacher of the Dutch language to foreigners, Izaak Kijlstra participated in the online course Teaching an Online Course. Read about his experience.
What was your motivation for enrolling in this course/program?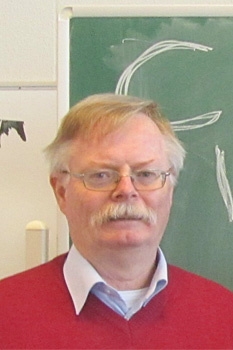 My motivation to learn online teaching came when my classroom teaching stopped due to Corona. I like to teach, I like the Dutch language and I like the interaction with the people who follow my lessons (mostly asylum seekers). I needed to learn new skills for online teaching.
How did/will this course impact your career or life?
In the course I learned about engaging, socializing and communicating in an online world. Without this course I think I would have given up teaching until my students and I were all Corona-vaccinated and it would be safe to teach in the classroom again. In the course I was given the tools to transform my classes to online teaching. What I learned in the course will also change the way I will teach in the classroom in the future. The 21st century skills I learned in this course will help me to become a better teacher.
How was your experience learning online?
The course is excellent. What I liked the most were the many things I could use immediately in my teaching: the eye-openers, what an e-moderator must know. The webinars and the assignments were challenging and cost me quite some time. The extra videos and the literature made the content of this course even more valuable. I used my own students as guinea pigs to try out my new skills, and their joy in the new way of learning was very rewarding.
What advice would you give someone who is thinking of taking a similar course?
If you have always taught groups face to face, don't think you can use the same tricks online. Every teacher who wants to teach online will benefit immediately from this course. Making a video with your old PowerPoint presentation is not enough to keep your students interested in your lessons. Teaching in the 21st century with the new techniques and skills is fun!