For organizations
Who are we?

TU Delft Online Learning for Organizations presents innovative ways to educate professionals in the field of science, design and engineering. Through our mix of introductory and more advanced courses we enhance the competency level of professionals all around the world. We can assist all those who are looking for ways to improve their knowledge and skills set and thereby make an improved contribution to their organizations and communities.
We are able to draw on the knowledge and expertise of our world-class research and teaching staff in developing online courses. Our history of innovation in relevant technologies has given us strong partnerships with industry so we can ensure that our professional learners study courses which are needs-based and geared to the real world. We deliver our course topics through the latest advances in the design of professional education courses to provide a unique online learning experience.
Benefits for organizations
Within your workforce, whether it is local or globally dispersed, there are inevitably members of staff who have a knowledge and skills gap. It may not be possible to release them from their functions for a lengthy period of time to study courses or programs. Online learning is an efficient and effective solution when you want to facilitate in the professional development needs of your employees.
In short, organizations benefit from online learning in the following ways:
Bridging the competency gap
Increasing employee productivity
Reduced expenses on travel, classroom instructors and facilities
Attracting and retaining talent
Developing capacity for ongoing innovation
Contact
Please contact us if you would like to learn more about online learning for your organization.
References
Today's leading organizations rely on TU Delft Online Learning to help with the on boarding, development and upskilling of their workforce: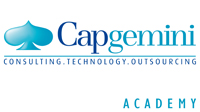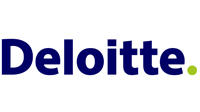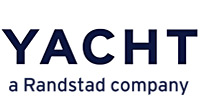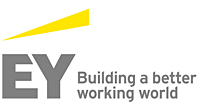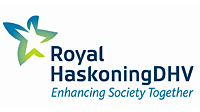 More information
How to engage with us
Leading organizations work with us for the following reasons:
1) To keep employees up-to-date through our introductory and advanced courses;
2) To bridge the knowledge and skills gap through the co-development of professional education courses.
Co-development of professional education courses
We believe that true value is created by involving those you are creating for. TU Delft Online Learning collaborates with your business or organization to co-develop online learning experiences that expressly meet your objectives.
4-step approach
We use a 4-step approach in the co-development process: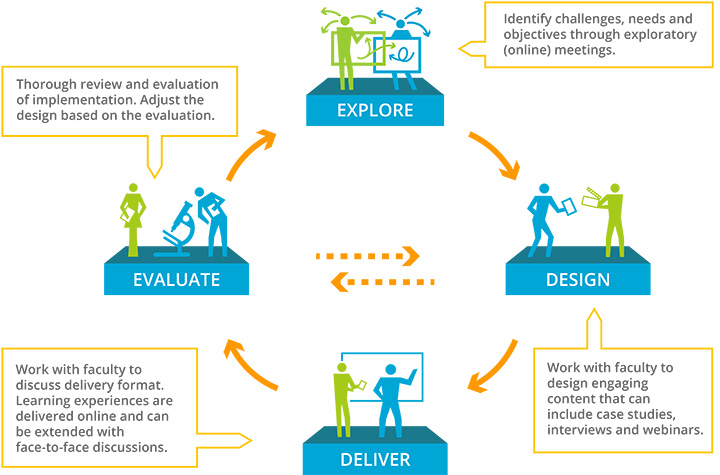 Flexibility
Co-development is usually centred around an existing TU Delft Professional Education course. We offer flexibility in the following areas: