Bio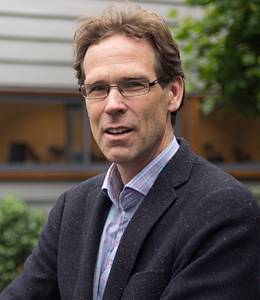 Victor Scholten is Assistant Professor in Technology-Based Entrepreneurship at Delft University of Technology, the Netherlands. Before joining Delft University of Technology in 2007, he held the position of Assistant Professor at Erasmus University in Rotterdam. He received a PhD in entrepreneurship in 2006 at Wageningen University, The Netherlands.
Between 2009 and 2012 he was vice-program manager of the MSc programme Management of Technology program at TUDelft and since 2008 he is coordinator of the minor programme Technology-Based Entrepreneurship and coordinator of the MSc MOT specialisation 'Emerging Technology-based Innovation and Entrepreneurship'. In addition to that, he was graduation coordinator for the section Technology, Strategy and Entrepreneurship from 2008 until 2012 and is member of the TPM exam committee since 2008.
research interest
Academic spin-out companies.
Technology transfer to SMEs.
Strategic business venturing.
Entrepreneurial teams.
Entrepreneurial networking strategies.
More info
position
Assistant professor in Technology-Based Entrepreneurship, Faculty of Technology, Policy and Management at Delft University of Technology
degrees
PhD, Entrepreneurship, Management, Wageningen University
Drs, Business Administration, Strategic Management, Erasmus University Rotterdam
faculty