Bio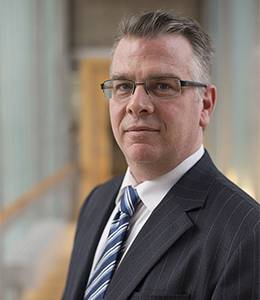 Scott Cunningham has worked in the computer and software industry, creating analytical models for commercial clients. His work on national innovation indicators helps inform policy for the governments of the U.S., the U.K. and Malaysia.
Scott is interested in operations research and decision sciences approaches for policy making. In particular, he is interested in probabilistic models of social exchange. Other interests include building multi-actor systems theory through the economic sociology and innovation policy literatures.
A recent publication is Tech Mining (with Alan Porter), a book on assessing new technology developments.
Together with Leon Hermans, Mark de Reuver and Jos Timmermans, authored the book: "Actor & Strategy Models: Practical Applications and Step-wise Approaches", published by John Wiley & Sons in 2018.
research interest
Probabilistic Models for Policy Analysis.
Rational Models for Policy Analysis.
Decision Support Systems.
Network Analysis.
Infrastructure.
More info
position
Professor of Urban Policy at the University of Strathclyde, England
degrees
PhD in Technology and Innovation Policy, University of Sussex
MSc in Public Policy, Georgia Institute of Technology
BEng in Engineering Science and Mechanics, Georgia Institute of Technology
faculty
Publications
Recent publications:
Cunningham, S & Thissen, WAH (2014). Strategy as changing the rules of the game for the emerging smart grid. IEEE Engineering Management Review, 42(2), 8-9.
Cunningham, S & Marro, FP (2014). The choice of location as a strategy of the firm. IEEE Engineering Management Review, 42(4), 7-8.
Cunningham, S & Kwakkel, JH (2014). Tipping points in science: A catastrophe model of scientific change. Journal of Engineering and Technology Management, 32(April-June), 185-205.
Hermans, LM, Cunningham, S & Slinger, JH (2014). The usefulness of game theory as a method for policy evaluation. Evaluation: international journal of theory, research and practice, 20(1), 10-25.
Cunningham, S & Kwakkel, JH (2014). Technological frontiers and embeddings: A visualization approach. In s.n. (Ed.), Management of Engineering & Technology (PICMET), 2014 Portland International Conference on (pp. 2891-2902). Piscataway: IEEE.