Bio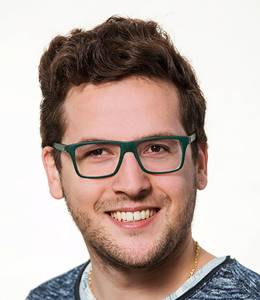 Robin Vismara did his BSc degree program in Energetic Engineering at Politecnico di Milano. He graduated in July 2012. He then moved to the Netherlands and started the Sustainable Energy Technology MSc program at Delft University of Technology. He successfully graduated with the thesis: "Optical characterization of material and structures for thin-film solar cells based on advanced texturization"; the thesis was carried out inside the PVMD group under the supervision of dr. O. Isabella.
Since October 2014 he is a PhD candidate in the PVMD group, working on advanced light-management concepts for thin-film solar cells.
More info
position
Doctoral researcher in the Photovoltaic Materials and Devices group, faculty of Electrical Engineering, Mathematics and Computer Science at Delft University of Technology.
degrees
MSc, Sustainable Energy Technology, Delft University of Technology
BSc, Energetic Engineering, Politecnico di Milano
faculty