Bio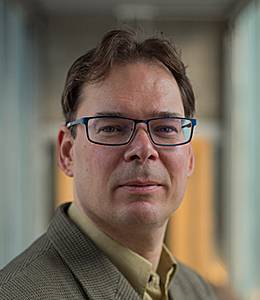 Marijn Janssen is full Professor in ICT & Governance and head of the Information and Communication Technology section of the Technology, Policy and Management Faculty of Delft University of Technology.
He is Co-Editor-in-Chief of Government Information Quarterly, Associate Editor of the International Journal of Electronic Business Research (IJEBR), Electronic Journal of eGovernment (EJEG), International Journal of E-Government Research (IJEGR), Decision Support Systems (DSS) and Information Systems Frontiers (ISF). He serves as conference chair of IFIP EGOV series, is programme chair of IFIP I3E2016, track chair at AMCIS and minitrack chair at the HICSS conference series.
His research is focused on the design and service orchestration of public-private service networks. Public-private networks can be characterized by interacting public and private parties having different objectives and requirements, various degrees of technology-readiness, a pluriform systems landscape, path dependencies and the need to be compliant with the regulatory environment. Service orchestration is aimed at integrating disparate activities performed by separated organizations taking into account aspects ranging from the institutional and organizational level to the technical level. By current technology developments like cloud-computing, Software as a Service, semantic services, linked open data and policy developments like open data this landscape is fundamentally changing. The traditional relationship between governments and the public is challenged resulting in a more open government.
He was ranked as one of the leading e-government researchers in a survey in 2009 and 2014 and has published over 320 refereed publications.
research interest
Open government.
ICT-architectures.
Open data.
Design in public-private infrastructures.
Process orchestration.
Shared services.
More info
position
Professor at the section of Information and Communication Technology (ICT) at Delft University of Technology
Head of the Information and Communication Technology section of the Technology, Policy and Management Faculty of Delft University of Technology
degrees
PhD in Information systems, Delft University of Technology
MSc, Eindhoven University
faculty