Bio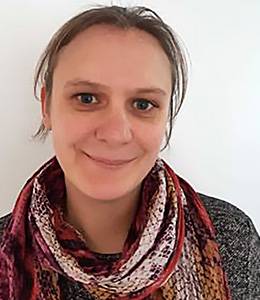 Liedewij Laan works as an associate professor of physics at the Faculty of Applied Sciences at the TU Delft. She is teaching courses on physics, cell biology and systems biology in the Applied Physics and Nanobiology program. In this Pre-University Physics MOOC, she wants to share how fundamental physics has been a building block for innovative technologies.
She has completed her MSc in applied physics at the University of Twente and obtained a PhD at Leiden University in experimental biophysics. Before moving to the TU Delft, she did her postdoctoral research at Harvard University in Systems Biology.
Currently, Liedewij Laan is working at the Department of Bionanoscience at Delft University of Technology. Her lab's research is directed at evolutionary biophysics. She uses a variety of approaches and techniques to study how long evolutionary processes are facilitated by fast processes that take place in cells, and that are governed by laws of physics, such as conservation laws, electrostatics, and diffusion. She hopes that these fundamental findings will help to better predict and control evolutionary processes, that have societal relevance, such as cancer progression or drug resistance.
More info
position
Associate professor of Physics at the Faculty of Applied Sciences at the TU Delft
degrees
PhD, experimental biophysics, Leiden University
MSc, applied physics, University of Twente
faculty
Publications