DESIGNING USEFUL PRODUCT FOR COMMUNITIES IN NEED – JOSEPH RICAFORT
Joseph Ricafort
Philippines

"The Delft Design course taught me how to fully understand the end-users and their needs and how to meet them through product development."
Newly graduated Electronics Engineer Joseph Ricafort participated in the online course Product Design: The Delft Design Approach. Read about his experience.
What was your motivation for enrolling in this course?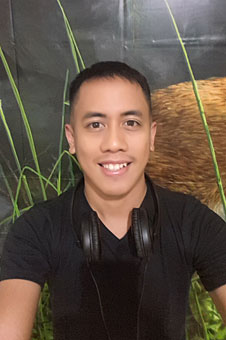 Agriculture in the Philippines is a sector that faces many difficulties and which regularly underperforms. Born into a family of farmers, I was raised in a simple life style yet we were incapable of providing the daily necessities. This was the result of the low-income nature of agriculture, lack of productivity and traditional farming methods. Therefore, I wanted to develop products for agriculture that are low-cost, robust and help farmers to achieve the basic goals of productivity, efficiency, and sustainability.
From an electronics engineer's standpoint, I am also deeply fascinated by the ways in which humans interact with devices. I wanted to make sure that the products I plan to develop are technically sound, simple to use and attainable. From a creative perspective, I also wanted to consider the aesthetic, ergonomic and cultural aspect of the products appropriate to the users' background and capabilities. These are the reasons why I chose to study this design course.
How would you describe your online learning experience?
It was a fulfilling experience learning from the online Delft Design course. It taught me how to fully understand the end-users and their needs and how to meet them through product development. It also taught me to look for every opportunity to make the human experience a great one.
The online learning environment was genuinely valuable for me. We were able to share our works, get feedback and suggestions for improving our designs from our peers. Learning online also creates an independent self-learning approach where you can study anywhere and anytime you want. It's a revolutionary way of educating thousands of people all around the world, especially those who cannot afford the expensive education in their own countries. Thank you Delft for a one-of-a-kind learning experience!
Many thanks! / Maraming salamat!