Learn About Aviation from an Engineering Perspective - Chee Seng Lai
Chee Seng Lai
The Netherlands

"This course provides the perfect opportunity to learn more about aviation from an engineering perspective."
While working as an Economist, Chee Seng Lai participated in the online course Introduction to Aerospace Structures and Materials. Read about his experience.
What was your motivation for enrolling in these courses?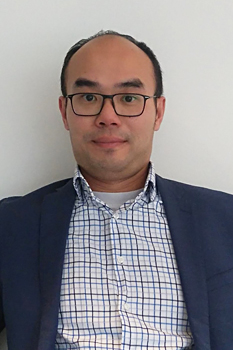 I am an aviation enthusiast but somehow did not take up Aerospace Engineering while at university. This course provides the perfect opportunity to learn more about aviation from an engineering perspective. So I took this course because of my interest in the subject and for my own personal development.
How would you describe your online learning experience?
In one word, great. The course content is excellent and the lecturers made the lectures fun and interactive with a variety of delivery methods, i.e, animation (Hanna Hypothesis), traditional presentation and experiments. The course is also supplemented by an ebook. This approach is refreshing and allows learners without an engineering background to stay engaged and learn more effectively.
I also like that the lecturers stress learning the concept and the gist of the content rather than focusing too much on getting the answers right in some of the assignments. The interactive nature of this course, humor and the constant dialogue between the lecturers and the students made this course incredibly good.
What did you think of the online learning environment?
Accessibility is good and the course is well planned. What sets this course apart from other courses is that Dr Gillian and all the course team make the extra effort to interact with students diligently and frequently. Students' queries are attended to by the course team. It definitely feels like going to university as opposed to attending a virtual course.
Introduction to Aerospace Structures and Materials has certainly set a new benchmark for a well-run MOOC. Rich content, excellent delivery and most important of all, extensive interaction between the professors and students.
Thank you AEASM1X team.
What is your advice to someone who would like to take a similar online course?
Stay on the course schedule and ask questions when in doubt. From my experience, the professors and fellow students are there to help.