Bio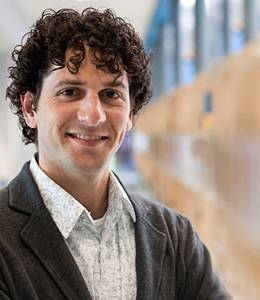 Zjenja Doubrovski is an assistant professor at the faculty of Industrial Design Engineering, Delft University of Technology, the Netherlands. He received his MSc degree in Integrated Product Design (Cum Laude) in 2010.
After his graduation, while working as a designer, he developed an interest in the application of Additive Manufacturing/3D printing as a production method. 3D Printing is changing the world of production and consumption, but the consequences for industrial designers are not yet known.
In his current research, initiated by the TU Delft and now funded by the industry, he focusses on design methods for 3D printing: how do designers need to work and what tools do they need in order to really benefit from this technology? The research in this field at the Faculty of Industrial Design Engineering is expanding by contributions from graduation students and close collaboration with the industry.
research interest
Additive Manufacturing/3D Printing.
Design for Additive Manufacturing.
On-demand manufacturing.
3D printing of musical instruments.
More info
position
Assistant professor, faculty of Industrial Design Engineering, Delft University of Technology
degrees
MSc, Integrated Product Design (Cum Laude), Delft University of Technology
BSc, Industrial Design Engineering, Delft University of Technology
faculty