Bio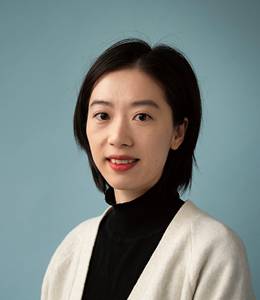 Zhe Deng is a PhD researcher in Sanitary Engineering, Civil Engineering and Geosciences, Delft University of Technology. Her PhD project is focusing on anaerobic treatment of protein-rich industrial wastewaters, such as slaughterhouse wastewater and dairy wastewater, and the bottleneck of anaerobic protein degradation is being investigated. The research involved both fundamental laboratory work and advanced bioinformatics data analysis. The project is collaborated with Biothane Veolia and supervised by Prof. Jules van Lier and Associate Prof. Henri Spanjers.
In 2015, Zhe obtained her Msc degree in Sanitary Engineering, TU Delft. She has a solid background in water management and water treatment, as well as a systematic understanding of anaerobic digestion. Her research interest lies in anaerobic digestion of industrial wastewaters, especially regarding the resources recovery from wastes.
Zhe has tutored undergraduates in sanitary engineering practical courses in 2012 and supervised postgraduates in water treatment courses and graduation projects during 2018-2020.
Currently, she is working as an assistant of the course High-Rate Anaerobic Wastewater Treatment.
More info
position
PhD researcher in Sanitary Engineering, faculty of Civil Engineering and Geosciences, Delft University of Technology
degrees
MSc, Water Management, Delft University of Technology
BE (Bachelor of Engineering), Hydrology and Water Resources Engineering, Sun Yat-sen University
faculty