Bio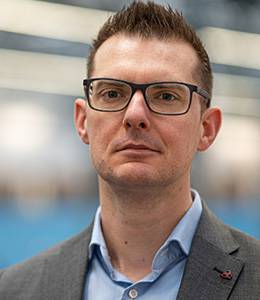 Tom Vroegrijk studied mathematics at the University of Antwerp, where he also received his PhD in 2009 with a thesis titled Bornological Structures in Approach Theory and Metrically generated Theories. After that, he was a lecturer at the University of Antwerp until 2016.
From 2016 until now he has been a lecturer at the TU Delft, mainly engaged in service teaching. He was awarded the title Best Teacher of the Year in 2018-2019 and 2021-2022 at the Technology, Policy and Management Faculty.
Since 2021 Tom is also the programme manager for PRIME. PRIME stands for PRogramme of Innovation in Mathematics Education.
More info
position
Lecturer at Delft University of Technology
degrees
PhD, Bornological Structures in Approach Theory and Metrically generated Theories, University of Antwerp
faculty