Bio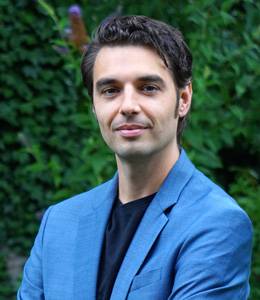 Thierry de Vrijer is a Solar Energy researcher at the Delft University of Technology, where he received his BSc degree in Technology, Policy and Management, as well as his MSc degree in Sustainable Energy Technologies. Thierry spend over a year creating content for, and managing the development of, TU Delft's first online MicroMasters program, the DelftX Solar Energy Engineering MicroMasters; an online program consisting of 5 master-level courses. 
In 2017 Thierry continued in the Photovoltaic Materials and Devices group at Delft University of Technology to obtain his doctorate degree under supervision of Prof. Arno Smets. Thierry published 13 first-author papers in renowned peer-reviewed journals before defending his PhD on July 1st 2022. The focus of his PhD project was on the development of high voltage multi-junction photovoltaic devices for autonomous solar-to-fuel applications, with an additional focus on the development of a low bandgap group-IV alloy based on hydrogenated germanium(tin).
In September 2021 he continued as a post-doctoral researcher at the TU Delft, working on the development of high efficiency thin film silicon devices on flexible foils in collaboration with HyET Solar.
More info
position
Solar Energy researcher at the Delft University of Technology
degrees
MSc, Sustainable Energy Technologies, Delft University of Technology
BSc, Technology, Policy and Management, Delft University of Technology
faculty