Bio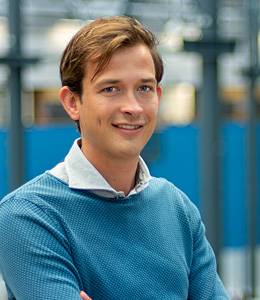 Stef Schinagl is a senior advisor for Information Security and Privacy Protection at UWV (the Dutch Employee Insurance Agency). In this public organization, with more than 16000 employees and 1.2 million people that receive benefits from UWV, Stef is grateful to contribute to the protection of the large amount of often sensitive personal data that is involved in performing the core tasks of the organization.
Stef combines his professional career with an academic career in the field of information security and privacy. In January 2018, Stef started his PhD at the Amsterdam Business Research Institute (ABRI) at the Vrije Universiteit Amsterdam. He is researching the issue of how digitalization puts technology into the core of modern businesses and how this impacts information security. He strongly believes that information security must develop towards a strategic resilient business issue and become an undeniable item on board agendas. To this end, he is working on a revamped approach, grounded in management and organizational theories, that looks beyond the newest "best practices and practical security frameworks".
Stef earned his master's degree in IT Audit, Compliance and Advisory from the Vrije Universiteit Amsterdam in 2016.
More info
position
Senior advisor for Information Security and Privacy Protection at UWV (the Dutch Employee Insurance Agency)
degrees
MSc, IT Audit, Compliance and Advisory, VU Amsterdam