Bio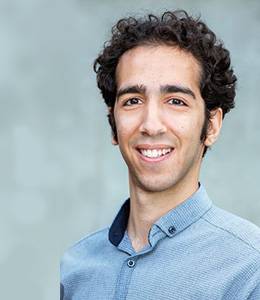 Sobhan Omranian Khorasani is a PhD student at the Distributed Systems Group of the Faculty of Engineering, Mathematics and Computer Science at Delft University of Technology. He completed both Bachelors and Master of Science in Mashhad, where he was born in 1992.
Immediately following his Masters, he moved to the Netherlands where he has started his PhD research at TU Delft since 2018. The subject of his PhD is focused on making big data processing platforms more efficient.
He is currently mainly focused on completing his PhD, in which he investigates the current and upcoming challenges of pervasive data processing and present directions for designing the next generation of large-scale data processing systems. In his most recent lines of research, he had to extensively work with the Apache Spark codebase in order to explore opportunities for improving its performance.
More info
position
PhD student at the Distributed Systems Group of the Faculty of Engineering, Mathematics and Computer Science at Delft University of Technology
degrees
MSc, Computer Science, Islamic Azad University
BSc, Computer Science, Islamic Azad University
faculty