Bio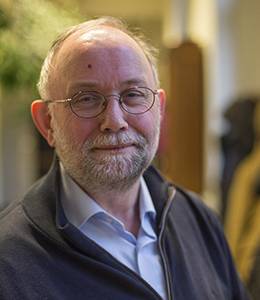 Sef has 15 years of industrial experience in fermentation of which four years were at production plants. He was a full professor and group leader Cell Systems Engineering at the Department of Biotechnology, TU Delft. He taught courses at BSc. and MSc. level, published more than 600 articles in high level scientific journals and coached more than 60 PhD students.
He contributed extensively to the original Industrial Biotechnology MOOC that was developed in 2014.
He holds more than 10 patents for new biotechnological processes (five of these have reached commercial applications and his experience covers a wide range of industrial relevant microbial systems: penicillium chrysogenum, saccharomyces cerevisiae, escherichia coli, biological phosphorus removal, nitrification, denitrification, methane, sulphur and iron bacteria, animal cells andstreptomyces lividans. He is member of the Royal Netherlands Academy of Arts and Sciences (KNAW) and he was knighted in the Order of the Dutch Lion.
research interest
Metabolic engineering and systems biology applied to industrial microbial processes using Saccharomyces cerevisiae, Penicillium chrysogenum and Escherichia coli.
Metabolome measurement and 13C-tracer analysis in steady state and dynamic conditions.
Thermodynamic and kinetic modelling of metabolism and fermentation.
More info
position
Full Professor of Cell Systems Engineering at the Department of Biotechnology, Faculty of Applied Sciences, Delft University of Technology
degrees
PhD in Bioprocess Technology, Delft University of Technology
MSc in Chemical Engineering, Eindhoven University of Technology
faculty