Bio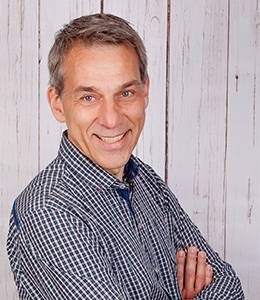 Throughout his career Riender Happee has studied the human interaction with technology and captured knowledge in biomechanical, perceptual and behavioural models. The biomechanical models which he developed at TNO (1992-2007) are now used by the automotive R&D community worldwide to investigate and prevent injuries in road accidents.
Riender rejoined TU Delft in 2007 to address fundamental challenges in postural stabilization, using these biomechanical models in motion comfort studies. He is currently investigating the integration of visual, vestibular and muscle feedback in stabilisation of the neck, lumbar spine and arms, as well as full-body stabilisation of seated vehicle occupants. The next challenge is to link models of sensory integration to postural stabilisation and motion sickness, based on theories of sensory conflict and postural instability.
Riender aims to generate knowledge and predictive models of motion comfort in order to design automated vehicles with high levels of motion comfort, using advanced control and suspension systems, taking into account the safety and social acceptance of automated driving.
research interest
Motion Comfort & Motion Perception
Postural stabilization
Human Factors of Automated Driving
More info
position
Associate professor at Delft University of Technology
degrees
PhD, Mechanical Engineering, Delft University of Technology
MSc, Mechanical Engineering, Delft University of Technology
faculty