Bio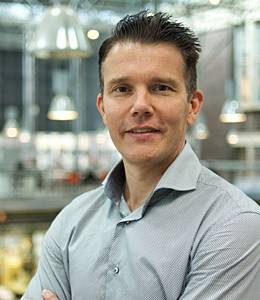 Remon Rooij has a strong interdisciplinary background: a doctorate on The Mobile City (2005) within the interdisciplinaryTRAIL Research School for Transport, Infrastructure and Logistics and an MSc degree in urban design & planning and real estate & construction management. He has substantial experience in researching and teaching (strategic) spatial planning, with a specific focus on:
the urbanism of networks and the role of mobility and infrastructure in urban vitality: multimodal transport, planning & design of mobility environments, activity-travel behaviour of people, mobility of vulnerable user groups (elderly and children in particular);
the role of sports events and sports facilities in urban and regional development and transformation;
socio-spatial strategies for urban regeneration and revitalization;
methods of urban design and planning driven research.
research interest
Educational leadership and the development of academic curricula in the field of the built environment.
More info
position
Associate professor Spatial Planning and Strategy at the department of Urbanism, Delft University of Technology
Bachelor programme leader faculty of Architecture & the Built Environment, Delft University of Technology
degrees
PhD in Spatial Planning, Delft University of Technology
MSc in Architecture, Urbanism and Building Sciences, Delft University of Technology
faculty
Publications
Recent publications:
Rooij, R.M. and Frank, A. (forthcoming in 2016), Educating Spatial Planners for the Age of Co-creation: the Need to Risk Community, Science and Practice Involvement in Planning Programmes and Curricula. Planning Practice and Research.DOI:10.1080/02697459.2016.1222120.
Wandl, A., Rooij, R. & Rocco, R. (2016). Towards sustainable territories-in-between: a multidimensional typology of open spaces in Europe. Planning Practice & Research. DOI: 10.1080/02697459.2016.1187978.
Wandl, A. Zonneveld, W. Nadin, V. Rooij, R. (2014). Beyond urban-rural classification: Characterising and mapping territories-in-between across Europe; Landscape and Urban Planning 130 (2014) pp50-63.
Rooij, R.M., Heinen, E., Louw, E., Romein, A. (2014). Veranderd ruimtegebruik in Nederland 1945-2010. In: Meyer, Westrik, Hoekstra (redactie) Kern van de Stedebouwkunde: Deel 4 Het programma en ruimtegebruik van de stad. SUN publishers Amsterdam.
Rooij, R., Van Dorst, M., Klaasen, I en Wind, F. (redactie) (2012). Transformatiestrategieën voor verouderde stadswijken. Ingrijpen in een complexe en kwetsbare werkelijkheid. Techne Press Amsterdam.