Bio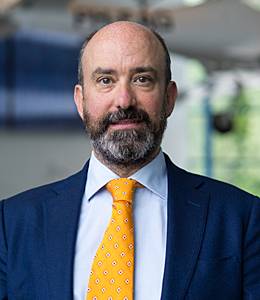 Piero Colonna is a professor and Chair of Propulsion and Power at the Delft University of Technology, where he has been a faculty member since 2002. Prof. Colonna was a recipient of the VIDI personal grant of the Dutch Science and Technology Foundation in 2005.
Piero authored more than 100 articles in peer refereed journals and conference proceedings, served as Associate Editor of the ASME Journal for Engineering of Gas Turbine and Power, is Associate Editor of the Journal of the Global Propulsion and Power Society. He also served in the board of the International Gas Turbine Institute since 2014, and has been the IGTI Chairman from 2015 to 2017. He launched the International Seminar on ORC Power systems in 2011, and served as Chairman and in various positions in the Knowledge Center on ORC Power systems - KCORC.
In 2011 and 2012 he was awarded the Best Lecturer Award for the Master Program in Sustainable Energy and Process Technologies and for that of Fluid Mechanics of the TU Delft.
research interest
Non-ideal compressible fluid dynamics.
Thermodynamic properties of working fluids.
Turbomachinery.
Organic Rankine cycle.
Supercritical CO2 cycle power systems.
More info
position
Professor and Chair of Propulsion and Power at the Delft University of Technology
degrees
PhD from Politecnico di Milano
MSc in Mechanical Engineering, Stanford University
MSc in Aerospace Engineering, Politecnico di Milano
faculty