Bio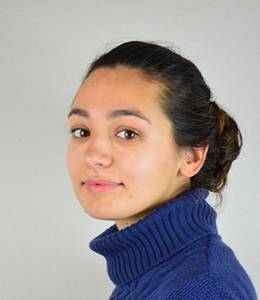 Paula van den Brom is working as a Post Doc at the faculty of Architecture of the Technical University of Delft.
Paula earned her master degree in Building Technology in 2013 and Architecture 2014, both from Delft University of Technology in 2013 and 2014.
After this she worked for an MEP (Mechanical Electrical and Plumbing) consultancy firm where she was responsible for the design and advice on heating, ventilation, cooling and plumbing systems for a range of buildings (mainly schools, houses and nursing homes). Other responsibilities included conducting building simulations and making light calculations required for the building permit.
In 2020 she completed her PhD research titled: "Energy in Dwellings – a comparison between theory and practice" at Delft University of technology at the faculty of Architecture. In this project, comparisons between simulated energy use and actual energy use in buildings are made by using large datasets with data from more than 1.4 million dwellings in the Netherlands. Currently she is broadening her expertise in data driven building (stock) energy prediction models.
More info
position
Post Doc at the Faculty of Architecture and the Built Environment of the Delft University of Technology
degrees
MSc, Architecture and Building Technology, Delft University of Technology
BSc, Architecture, Delft University of Technology
faculty