Bio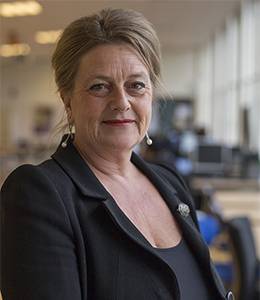 Patricia Osseweijer is full professor and leader of the Biotechnology and Society group at the Department of Biotechnology, TU Delft.
She links technological innovation in biotechnology with societal challenges for a sustainable bioeconomy. Her focus is on integral impact assessment, social sustainability, public perceptions and ethics.
Patricia received the (NL) Royal Academy distinguished Lorentz fellowship for integrating social sciences & technology. Patricia is University Ambassador Brazil, advisor to the TU Delft President.
research interest
Sustainable biobased value chain development
Responsible Research and Innovation and social inclusion
Circular innovation in water management
More info
position
Full Professor of Science Communication at the Department of Biotechnology, Faculty of Applied Sciences, Delft University of Technology
degrees
PhD, VU University of Amsterdam
MSc in Biology, Utrecht University
faculty