Bio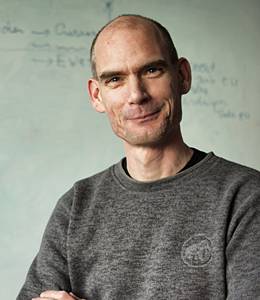 After his graduation in applied physics at Delft University of Technology, Michiel Zaaijer joined the Electrical Engineering department to work as a researcher in the field of radio navigation. Subjects of his research at the navigation group included the application of GPS and MLS for approach and landing of aircraft. During this work he prepared and executed flight trials in the Netherlands and in the UK.
In 1999 Michiel joined the wind energy community. He researched various aspects of offshore wind farms, such as: support structures and loading, foundations and dynamics, operation and maintenance, life cycle costs of electricity and nacelle layouts. His research is performed in contribution to projects for the European Commission and the Dutch Government, amongst which: DOWEC, OWTES and Icorass. He was involved in the initiation and management of WE@Sea, PhD@Sea, Upwind, Innwind and FLOW. Since 2013 he is appointed scientific director and advisor of the Top consortium Knowledge and Innovation 'Wind op Zee'.
Michiel made and taught various courses, such as 'Introduction to wind energy', 'Offshore wind farm design' and 'Wind turbine design', as well as the industry course 'Technology of offshore wind energy'. He also supervised many student projects, PhD researchers and Postdocs.
research interest
Systems engineering for offshore wind farms.
More info
position
Assistant professor at the chair of the Wind Energy Group, faculty of Aerospace Engineering, Delft University of Technology
degrees
PhD, applied physics, Delft University of Technology
faculty