Bio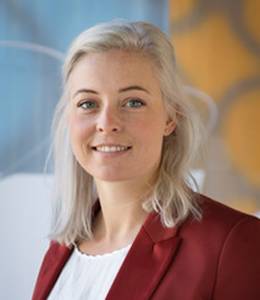 Martine is currently working for TNO at the unit "Defense, Safety and Security" as a research scientist in the department of Human Behavior and Training. There she combines research insights, knowledge and technology to create learning and training innovations for military and public national security professionals in the Netherlands and abroad.
Martine was formerly a postdoctoral researcher at the Web Information Systems group of the Faculty of Engineering, Mathematics and Computer Science (EEMCS/EWI), Delft University of Technology for the LDE Centre for Education and Learning (CEL) and did her PhD at the Open Universiteit in Heerlen. Her PhD research was centered around the question to what extent Open Online Education and educational innovations are embedded and governed in higher education institutions. She mainly focused on the organizational (pre)conditions that lead to success, and the effect of educational innovations on the organization and researched this in context with a blend of mixed and qualitative methods research (i.e. interviews, focus groups, group concept mapping).
Her background lies in Psychology and Learning Sciences as she holds a Bachelor's degree in Cognitive Psychology, and a Master's degree in Management of Learning (Maastricht University). After her studies she was involved in several projects in the field of learning, training and staff development among other topics during a traineeship. She also had some hands-on teaching experience as a lecturer at Maastricht University.
More info
position
Research scientist for TNO at the unit "Defense, Safety and Security" in the department of Human Behavior and Training
degrees
MSc, Management of Learning, Maastricht University
BSc, Connitive Psychology, Maastricht University