Bio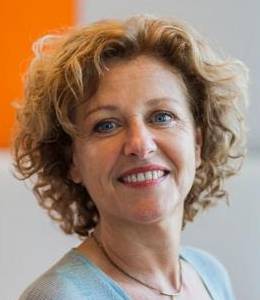 Marleen is director of the KIN Center for Digital Innovation at the Vrije Universiteit Amsterdam and is head of the department of Knowledge, Information and Innovation. She studied Sociology at the Erasmus University Rotterdam and has a PhD in Business Economics on the topic of Organizational Learning and IT at the VU University. Marleen has been assistant professor at the department of Work and Organizational Psychology, TU Delft and associate professor Business Administration at the Vrije Universiteit Amsterdam.
Since 2006 she holds a chair in Knowledge and Organization at the School of Business and Economics. Marleen has been visiting scholar during her PhD at Stanford and in 2000-2001 she was a visiting scholar at the Technology and Innovation Management (TIM) group at Harvard Business School. Marleen conducts research in the following overlapping fields of research, all related to the development and use of digital innovation: new ways of working, technology in practice, knowledge sharing, - coordinating, development and integration.
Her research has been published in various international journals and books and is a frequent speaker at academic and professional meeting in the field.
More info
position
Director of the KIN Center for Digital Innovation at the Vrije Universiteit Amsterdam
Head of the department of Knowledge, Information and Innovation
degrees
PhD, Business Administration and Management, Information Systems, University of Amsterdam
MSc, Sociology, Erasmus University Rotterdam