Bio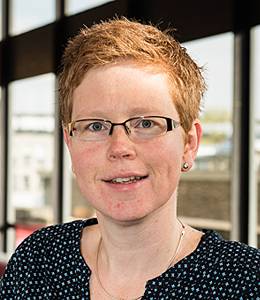 In 1999, Marian Bosch-Rekveldt obtained her Master's degree in Mechanical Engineering at Twente University. After 7 years of working as a project engineer and project manager at TNO, she joined the Delft Centre for Project Management in 2006 and started a PhD research titled "Managing project complexity: a study into adapting early project phases to improve project performance in large engineering projects". She successfully defended her PhD thesis November 15th, 2011.
Marian is involved in teaching and research in the field of Project Management. Her research interests include, but are not limited to, project complexity, front-end development, value improving practices and people factors, similar to her dissertation themes. Linking research outcomes to practice is one of her main drivers. She is teacher in several project (management) courses at CEG (BSc program and CME master program) and coordinates the project management minor: Project Management: from Nano to Mega, newly started in September 2013. In addition, she developed and regularly conducts in-company training in project management.
research interest
Project complexity.
Front end development.
Contingency theory.
Explanation VIPs.
More info
position
Assistant professor in the section Infrastructure Design and Management, Faculty of Civil Engineering and Geosciences, Delft University of Technology
degrees
PhD in Project Management, Delft University of Technology
MSc in Mechanical Engineering, Twente University
faculty