Bio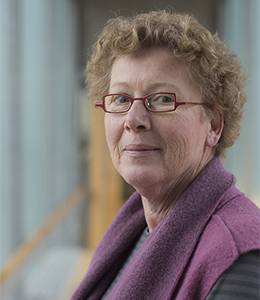 Margot Weijnen holds the chair of Process and Energy Systems Engineering at the Faculty of Technology, Policy and Management, TU Delft. She is the founding and scientific director of Next Generation Infrastructures.
She directed the TU Delft Inter-faculty Research Center on Design and Management of Infrastructures from 1998 until 2009. She served as a member of the Advisory Group on Energy for the European Commission, the Dutch Innovation Platform and the Netherlands General Energy Council.
Among other current affiliations, she is a member of the Netherlands Scientific Council for Government Policy.
research interest
Process systems design and management (focus on designing for reliability and availability).
Energy resource management and energy technologies.
Energy infrastructure design and management, incl. institutional design.
More info
position
Professor of Process and Energy Systems Engineering at the Department of Energy & Industry, Faculty of Technology, Policy and Management, Delft University of Technology
degrees
PhD in Chemical Process Engineering, Delft University of Technology
MSc in Chemical Process Engineering, Delft University of Technology
faculty