Bio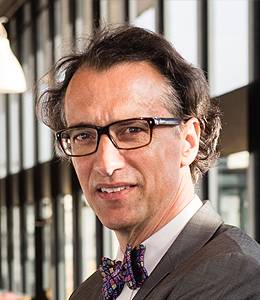 Marcel Hertogh is professor "Integral Design and Management" at Delft University of Technology. His research group focuses on project management, asset management and integrated design. He has experience as a project director, and set up the organization of several mega projects, and researched over 30 mega projects in Europe, for which he developed an 'Infrastructure Assessment Tool'. He also did research outside Europe. He initiated the network Netlipse for knowledge exchange on large infrastructure projects. He is (co)author of 10 books.
research interest
Project management of mega projects engineering asset management and building information modelling.
More info
position
Professor of the chair Integral Design and Management, Faculty of Civil Engineering and Geosciences at Delft University of Technology
Chairman Delft Research Initiative Infrastructures & Mobility, Delft University of Technology
Strategic Advisor Realisation at Rijkswaterstaat

degrees
PhD, Social Sciences, Erasmus University Rotterdam
MA, Economics, Erasmus University Rotterdam
MSc, Civil Engineering, Delft University of Technology
faculty
Publications
Recent publications:
Schoenmaker, R , Verlaan, JG , Hertogh, MJCM (2015). A pressure cooker - Coaching framework for teaching soft skills in an engineering master's programme. Ruutmann, T Auer, ME (Eds.) Proceedings of the 2015 IEEE global engineering education conference (EDUCON2015) (pp. 83-91) Piscataway: IEEE.
Rekveldt, MGC , Bakker, HLM , Hertogh, MJCM , Mooi, HG (2015). Drivers of Complexity in Engineering Projects. Handbook on Project Management and Scheduling - Vol. 2, (pp. 1079-1101) Cham, Switzerland: Springer International Publishing.
Demirel, HC , Hertogh, MJCM (2013). Dynamic contracting mechanism. Palin, D, Slobbe, A, Nahar, S, Es, Svan, Schmets, A, Zhang, C, Zhang, Y, Demirel, HC, Blagojevic, A, Bijleveld, F (Eds.) Structural synergy: PhD conference on structural engineering (pp. 11-12) Delft: Delft University of Technology.
Kremers, T , Hertogh, MJCM , Gelder, PHAJM van (2014). Het zekere voor het onzekere?., Vakblad voor Cost and Value Engineers, 3 (6), 15-19.
Hertogh, MJCM (12-04-2015) `Complexiteit zit in de samenwerking'. Door Roger Cohen. Het Financieele Dagblad , pp. 7-7.