Bio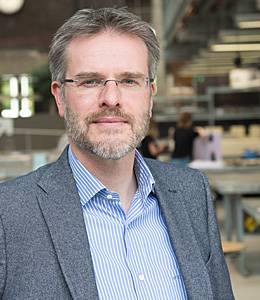 Maarten van Ham is Professor of Urban Geography and head of the Urban Studies research group and head of the Department of Urbanism at Delft University of Technology. Maarten is a population geographer with a background in economic and urban geography. Maarten studied economic geography at Utrecht University, where he obtained his PhD with honours in 2002.
He worked at the University of Amsterdam and Utrecht University and was affiliated with the Max Planck Institute in Berlin. In 2006 he was appointed Director of the Centre for Housing Research (CHR) at the University of St Andrews and in 2011 he was appointed full Professor of Geography at the University of St Andrews in the UK and full Professor of Urban Geography at Delft University of Technology in the Netherlands.
Maarten has published over 110 academic papers and 10 edited books. He has expertise in the fields of urban poverty and inequality, segregation, residential mobility and migration; neighbourhood effects; urban and neighbourhood change; housing market behaviour and housing choice; geography of labour markets; spatial mismatch of workers and employment opportunities.
research interest
urban inequalities & their effects
socio-economic segregation
neighbourhood effects
More info
position
Professor of Urban Geography and head of the Urban Studies research group and head of the Department of Urbanism at Delft University of Technology
degrees
PhD, Economic Geography, Utrecht University
faculty