Bio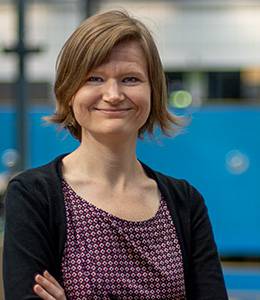 Lisanne Walma works as an open science and academic skills teacher at Delft University of Technology.
She received her bachelor's degree in Pharmacy and her master's in American Studies from Utrecht University. During her PhD she combined her interest in history and medicine in her research of Dutch historical debates on morphine in digitized newspapers. After receiving her PhD from Utrecht University in 2020 she worked as a researcher for the Open University of the Netherlands.
In addition to research, she taught and developed interdisciplinary and historical courses. A large part of these courses helped students write and present literature reviews. Her passion for education eventually led her to start working at TU Delft, where she currently develops and teaches information literacy and open science courses for students and PhD candidates.
More info
position
Open science and academic skills teacher at Delft University of Technology
degrees
MA, American Studies, Utrecht University
BSc, Pharmacy, Utrecht University