Bio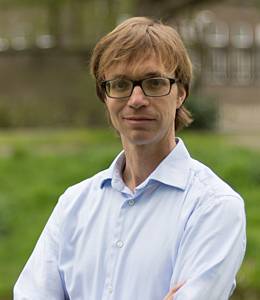 Leon Hermans is an Associate Professor in Policy Analysis at Delft University of Technology and at IHE Delft Institute for Water Education.
At TU Delft he has taught courses on actor and strategy models and policy analysis for multi-actor systems at both graduate and undergraduate level. At IHE Delft, Leon teaches courses and provides trainings on water policy analysis, advanced stakeholder analysis, policy evaluation, impact assessment and institutional analysis. As part of teaching and course development, Leon has co-authored textbooks on policy analysis of multi-actor systems, and on actor and strategy models.
Together with Scott Cunningham, Mark de Reuver and Jos Timmermans, authored the book: "Actor & Strategy Models: Practical Applications and Step-wise Approaches", published by John Wiley & Sons in 2018.
Leon's research interests are the use of actor and strategy models to support more adaptive and transformative policy pathways, with a meaningful role for monitoring and evaluation to support joint learning among a range of actors in the water sector. In recent years he has been co-leading research on water management in urbanizing deltas in India, Bangladesh, Vietnam and the Netherlands. Currently he is co-leading research on transformative pathways planning in a larger set of countries and regions across the world.
Earlier in his career, Leon worked for the Food and Agriculture Organization of the United Nations (FAO) at the Water Resources Management and Development Service. Leon obtained his degrees in policy analysis from TU Delft.
research interest
Policy analysis
Stakeholder analysis
Monitoring and evaluation
Participatory approaches
Adaptive governance
More info
position
Associate Professor in Policy Analysis at Delft University of Technology and at IHE Delft Institute for Water Education
degrees
PhD, Policy Analysis, Delft University of Technology
MSc, Systems Engineering, Policy Analysis and Management, Delft University of Technology
faculty