Bio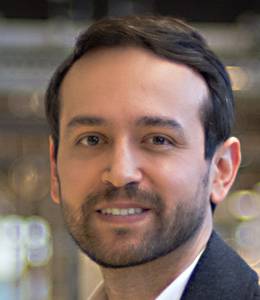 Julian Muñoz Sierra has been a bioprocess designer in environmental biotechnology (EngD) and researcher (PhD) at Delft University of Technology since 2010, specializing in novel wastewater treatment and high-rate anaerobic reactor systems. He started the development and coordination of the course High-rate Anaerobic Wastewater Treatment.
Julian was the lead researcher on the BioXtreme project, looking at a new niche for applying Anaerobic Membrane Bioreactors treating chemical industrial wastewater streams under extreme conditions. This project was carried out under the supervision of Prof. Jules van Lier and involved collaboration with Evides Industrie Water B.V and Paques B.V.
Julian has been a teaching assistant for BSc and MSc courses, such as biological wastewater treatment and fundamentals of biotechnology. He has also lectured in workshops/seminars on industrial wastewater and supervised BSc and MSc thesis projects, internship projects, and laboratory practice.
More info
position
PhD Sanitary Engineering, Delft University of Technology
degrees
PDEng, Bioprocess Engineering, Delft University of Technology
faculty