Bio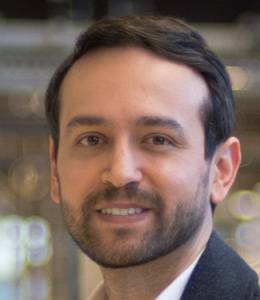 Julian Muñoz Sierra has been a researcher on high-rate anaerobic reactor systems and bioprocess designer in environmental biotechnology at Delft University of Technology since 2010. He is the leader researcher on the BioXtreme project, looking at a new niche for the application of Anaerobic Membrane Bioreactors treating chemical industrial wastewater streams under extreme conditions. This project was granted by a Water Technology call (STW/NWO) in February 2014 under the supervision of Prof. Jules van Lier and involved collaboration with Evides Industry Water and Paques B.V. He is currently the coordinator of the course High-rate Anaerobic Wastewater Treatment.
During his Professional Doctorate in Bioprocess Engineering (PDEng) at Delft University, Julian conducted his research & design project on modeling phototrophic biofilms for the design of a novel wastewater treatment system under the supervision of Prof. Mark van Loosdrecht.
Before starting his PDEng, he had experience as project and R&D engineer in the industry implementing water treatment solutions for food, chemical and petroleum companies. He graduated from Chemical Engineering at the National University of Colombia.
Julian's research interests lie in industrial wastewater treatment, environmental biotechnology, and water reuse. He is always looking at new challenges, opportunities, and international cooperation.
More info
position
Researcher on high-rate anaerobic reactor systems and bioprocess designer in environmental biotechnology at Delft University of Technology
degrees
PDEng, Bioprocess Engineering, Delft University of Technology
faculty