Bio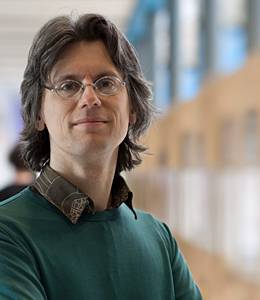 Jouke Verlinden (PhD Design Engineering) is Associate Professor Augmented Fabrication, exploring the domains of Augmented Reality and Digital Fabrication for improving (or better: augmenting!) human-centered design. Past projects include 3D printed bridges, bicycles, and couture.
After 18 years of setting up research and education in these fields at TU Delft (IDE), he transitioned to the University of Antwerp, Faculty of Design Sciences. Together with graduate students and staff, Jouke extending understanding of human-robot interaction, cultural heritage of the future, and open factories of the future.
Jouke is editor of the international journal of Automation Technology and the international journal on interactive design, engineering and manufacturing.
research interest
Interaction design and novel design support systems
Augmented Reality
3D Printing
Factory in a day
More info
position
Associate professor Augmented Fabrication, Faculty of Design Sciences University of Antwerp & Faculty of Industrial Design Engineering, Delft University of Technology
degrees
PhD, Industrial and Product Design, Delft University of Technology
MSc, Computer Science, interaction design, Delft University of Technology
faculty