Bio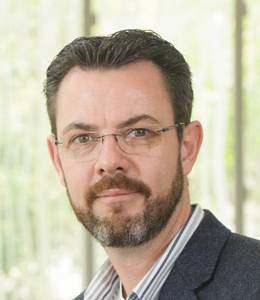 Johan W. Joubert is an associate professor at the University of Pretoria, South Africa, and is associated with the Centre for Transport Development and the Department of Industrial and Systems Engineering.
With more than twenty years' experience in optimisation and simulation modelling, he has a particular interest in logistics and the behaviour associated with commercial vehicle movement. He obtained his PhD in Industrial Engineering focussing on Operations Research in logistics. Current research interests are around large-scale, multimodal agent-based transport models and simulation.
Johan has been a visiting Professor at the Swiss Federal Institute of Technology (ETH Zürich) in Switzerland, and the University of Natural Resources and Life Sciences (BOKU) in Vienna, Austria. Johan was also a Fellow in the Mobility Cultures in Megacities programme at the Technische Universität München (TUM), sponsored by the Institute for Mobility Research (ifmo), a research facility of BMW Group.