Bio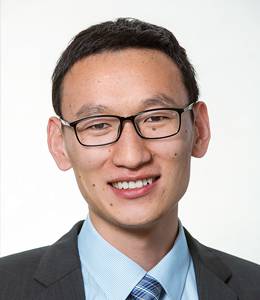 Jianning Dong received the B.S. and Ph.D. degrees in electrical engineering from Southeast University, Nanjing, China, in 2010 and 2015, respectively. Since 2016, he has been an Assistant Professor with DC System, Energy Conversion and Storage Group, Delft University of Technology (TU Delft), Delft, The Netherlands.
Before joining TU Delft, he was a Postdoctoral Researcher with McMaster Automotive Resource Centre, McMaster University, Hamilton, ON, Canada. 
research interest
high speed electric machines and drives;
renewable electricity generation;
transportation electrification;
contactless power transfer.
More info
position
Assistant professor, DC System, Energy Conversion and Storage Group, Delft University of Technology 
degrees
PhD, Electrical Engineering, Southeast University
BS, Electrical Engineering, Southeast University
faculty