Bio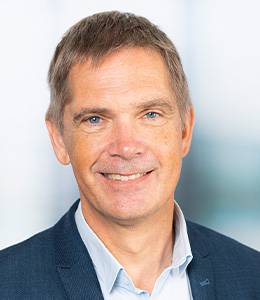 Jack Pronk is professor in Industrial Microbiology and Head of the Department of Biotechnology at Delft University of Technology. His research aims to understand and improve microbial performance in industrial processes and integrates quantitative physiology, genomics, synthetic biology and evolutionary engineering.
Jack (co-)authored 290 scientific publications and is an inventor on 28 patent applications. Results from his team's research on metabolic engineering of yeast for ethano production from agricultural waste streams and for increased product yields on sugar feedstocks are applied at industrial scale.
Jack loves to teach and coach students and in 2015 he was awarded the TU Delft Best Professor Award. In 2018 he was awarded the International Metabolic Engineering award, in 2019 he received the Stevin Prize (the highest distinction for application-inspired research in the Netherlands) and in 2020 he was elected into the Royal Netherlands Academy of Science (KNAW).
More info
position
Professor in Industrial Microbiology at Delft University of Technology
Head of the Department of Biotechnology at Delft University of Technology
degrees
PhD, Microbiology, Delft University of Technology
MSc, Biology, Leiden University
faculty