Bio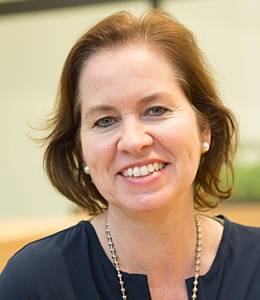 Isabel Arends is head of the TU Delft Department of Biotechnology and professor of Biocatalysis and Organic Chemistry in this department. Her research focuses on the development of catalysts for green products and medicines, with an emphasis on the development and application of enzymes. She studies oxidative enzymes and metal hybrid proteins, and explores their potential for sustainable production of epoxides, alcohols and ketones.
In addition, she is vice-president of the Post-Graduate School (Biotechnological Sciences Delft Leiden) and a member of the board of Technology Foundation STW. She teaches the courses "Green Chemistry and Sustainable technology" and "Biocatalysis" on the BSc- and MSc-level and teaches the advanced course "Biocatalysis" for industry and PhD students.
research interest
Enzymes as catalysts for biotransformations.
Selective oxidations, using biomimetic and enzymatic catalytic systems.
Development of novel enzymes.
Design of hybrid enzymes.
More info
position
Professor of Biocatalysis and Organic Chemistry at the Department of Biotechnology, Faculty of Applied Sciences, Delft University of Technology
degrees
PhD, Leiden University
MSc in Physical Organic Chemistry, Leiden University
faculty