Bio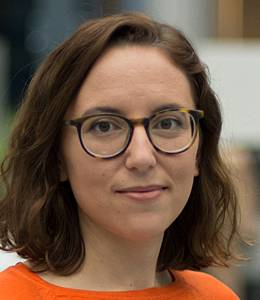 Iohanna Nicenboim is a design researcher focused on how to design for complex socio-technical systems in the connected everyday life. Her background brings together digital media with interaction and industrial design. She has taught classes at the UDK and Node Center, and worked at the Design Research Lab as well as in the Rethinking Prototyping project at the UDK Berlin.
Iohanna received the 2015-16 Internet of Things Award for the Best Design Fiction project, participated in residency programs, and gave talks in different cities such as Helsinki, Delft, Milan or Tel Aviv. Her work was presented at international exhibitions and conferences, like FutureEverything, Transmediale, Milan Design Week and Dutch Design Week.
She was part of the organisation team of Retune 2014 Conference, a collaborator of The Good Home project, and a reviewer for TEI16, the International conference on Tangible, Embedded and Embodied Interaction. She also organized several exhibitions independently, as well as academic events while working at the Design Research Lab.
More info
position
Design researcher at the Industrial Design Department, Delft University of Technology
degrees
MA, New Media, Universität der Künste Berlin
B.Des, Industrial and Product Design, Bezalel Academy of Art and Design
faculty