Bio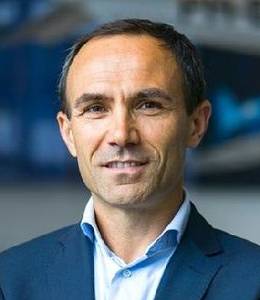 Fulvio Scarano studied architecture for three years at the Università degli Studi di Napoli. However, as it turned out his heart lays with his first passion: science and technology.
Fulvios studies for aerospace engineering were a real launchpad to build his dreams and ambitions. He realized in those years that he wanted to be working in the academy and perform in research and education. After his PhD largely spent at the von Karman Institute in Belgium, Fulvio wanted to follow the academic route aiming to become a professor.
He joined TU Delft in 2000 at the aerodynamics section of aerospace engineering and since 2008 Fulvio have become a professor of aerodynamics.
More info
position
Head of the Aerodynamics, Wind Energy, Flight Performance and Propulsion department, Faculty of Aerospace Engineering, Delft University of Technology
degrees
PhD, Aerospace Engineering, University of Naples
faculty