Bio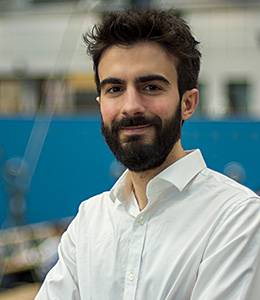 Francesco Lombardi is a postdoctoral researcher at the Faculty of Technology, Policy and Management, within the Department of Engineering Systems and Services. His research focuses on developing computational methods to support the identification of practically viable, technically reliable and socially acceptable infrastructure deployment strategies for a fully carbon-neutral energy system. An example is the original SPORES algorithm, now implemented in the open-source energy modelling framework Calliope. In parallel, he works on the smart integration of electric vehicles, heat and synthetic fuels in the power system.
Before joining TU Delft, he obtained a PhD in Energy Engineering from Politecnico di Milano and was a visiting researcher at ETH Zurich and KU Leuven. 
More info
position
Postdoctoral researcher at Delft University of Technology.
degrees
MSc, Energy Engineering, Energy for Development, Politecnico di Milano
faculty