Bio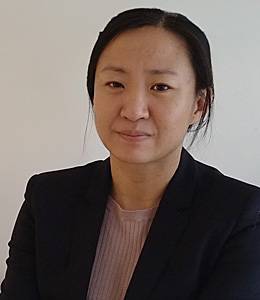 Fang Fang is a part-time assistant professor from the department of Applied Mathematics of TU Delft. She obtained a PhD in Computational Finance from TU Delft in 2010 and her PhD thesis was about "the COS method", a novel numerical method for efficiently pricing various derivatives. Her first research paper on this (together with prof. Kees Oosterlee) has gained 600+ citations since the publication in 2008. The method has also been widely used in banking industry since then.
Before the PhD, she received two Msc degrees: Computational Engineering from University Erlangen-Nuernberg, Germany, 2006; And Mechanical Engineering from Shanghai Jiao Tong University, China, 2004.
From 2019 and onwards, she started working as a "Quant" in the banking industry, building and validating quantitative risk/pricing models used for risk management purposes, end-of-day MtM pricing, fair value reporting, etc.. Over the years, she has gained a lot of experience in risk modelling of various types, as well as derivatives pricing across asset classes.
In 2016, she founded her own consulting firm, aiming to provide professional quantitative (risk) modelling and validation services to financial institutions. A few recent assignments were related to FRTB (Fundamental Review of the Trading Book) in particular, including the modelling of DRC (Default Risk Charge), which is in essence about measurement of credit risk in the trading book.
After years of working in the industry, she gradually felt a gap between what the industry urgently needs and where the focus of the academic research lies. Motivated to bridge this gap, she re-joined TU Delft in Feb. 2021, to pass on her experience and views to the students via teaching courses as well as to devote more quality time in research.
Her current research focuses on two areas: 1) numerical methods in derivatives pricing and risk modelling and 2) application of machine learning techniques in risk management, trading and asset management. Her latest research paper (joint work with a colleague from ING) is about an efficient calculation method of risk contributions and risk measures for credit portfolios under multi-factor copula models.
More info
position
Assistant professor at the Department of Applied Mathematics, Delft University of Technology
degrees
PhD, Computational Finance, Delft University of Technology
MSc, Computational Engineering, University Erlangen-Nuernberg, Germany
MSc, Mechanical Engineering, Shanghai Jiao Tong University, China
faculty